Special Reports
A European Seminar of
Unconditional Love and Kindness
By Duisburg News Group, Germany
(Originally in English)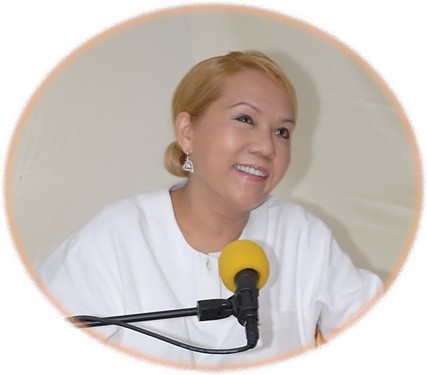 On the occasion of Buddha's birthday, a European seminar retreat was held from May 26 to 28, Golden Year 4 (2007), in Austria. The place where the initiates gathered was surrounded by beautiful scenery with mountains and a big lake; nature was in its entire splendor.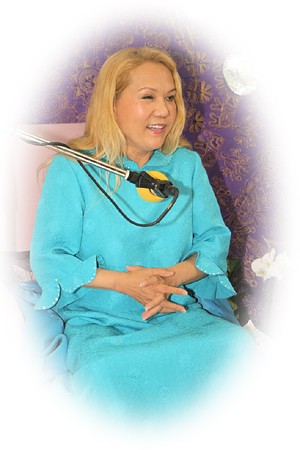 Master arrived on Saturday May 26. Upon Her entering the meditation room She was welcomed with indescribable joy. Initiates' faces reflected happiness and expressed a deep gratefulness to be able to be in the presence of their beloved Master.
Master told us about Her two day journey to see us. Because of weather conditions, the airport was closed and Master had to take trains and taxis and endure many hardships just to see us. We were so touched by the Grace of our Master.
Master explained about Her travel in detail in order to teach us about "random kindness." That means we should be friendly and compassionate with everyone we meet. If we show our appreciation and respect of the work people are doing, be it in the supermarket while talking to the cashier or in the train or taxi while traveling, then the world will become more friendly and kind. It is important to be kind to people all the time, even if sometimes they are grumpy to us. People work very hard in life and they have been harassed by other people and it goes around like a devil circle. So we have to break it. Unconditional love is a very uplifting power. Whatever we do for others purely for the sake of their feeling good and their own happiness is unconditional love. We already have love in our hearts. Just re-use it, re-train ourselves and re-learn how to use this love. The more we give, the more we have love.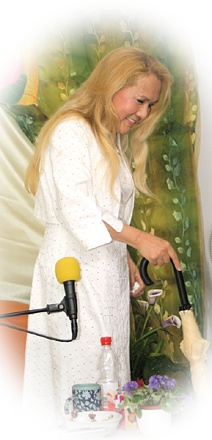 In between our meditation sessions Master encouraged us to take a look at the countryside, to go for a walk, and to even take a bath in the lake. Many initiates seized the opportunity to appreciate the beauty of Mother Nature surrounding the retreat area. With outside temperatures similar to summer time, swimming in the lake was very refreshing and relaxing. The water was crystal-clear and you could even drink from it.
The main topic of the discussions between Master and initiates was Supreme Master Television. Everyone could feel how important this new television channel is in order to uplift humankind. Master invited us to ask questions and comment about the programs as well. She then explained answers to disciples' questions in great depth, leaving no question unanswered.
Master encouraged us to contribute, to share the beauty of the countries we live in with the world. We should use whatever we have and then tell our stories. Every country has beautiful places, an interesting history, and something unique. We should share that. If different countries know each other like friends know each other, then there will be no more war. And we are invited to make programs in our native tongue to convey the beauty of it. In this way people will become familiar with it and if they visit that country they know: Ah, this is the language I have already heard on such and such program. Master told us that recently there was the first cooking show in Zulu-language on air and She was very happy about it.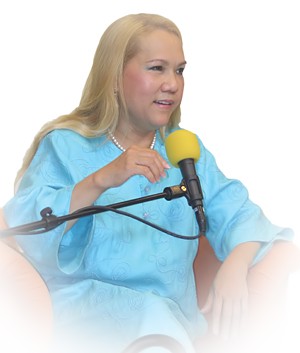 To celebrate Buddha's birthday, some initiates prepared some very delicious and tasty cakes. It was a lovely celebration indeed. Master told us many jokes. Master even sang the lullaby for Her dogs to us as She did at the New Year Retreat four months ago.
The world is already better, Master said. Peace is on the rise. Many countries are withdrawing troops in former war zones. This is something we can be happy about. At the end of the retreat Master said if we are not able to work 8 hours a day then we should meditate at least 8 hours a day.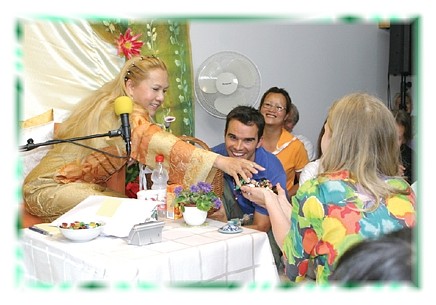 Finally we left with gratefulness, new inspiration and joy about those lucky days we had with Master. Some initiates used the possibility to stay some days longer and enjoyed the lake and surrounding nature while swimming or going for a tour with a boat. This gathering replenished us with new energy and inspiration in order to continue with noble work and noble deeds. Thank You Master for these unforgettable days!